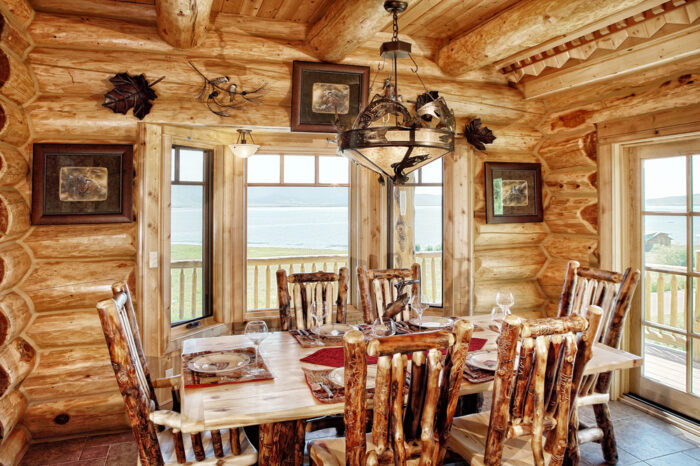 December 30, 2022 5:35 pm
At Paramount Furniture, we know one of the many perks of having a vacation cabin home is making it your own, right down to the furnishings. Whether you envision your space to have a modern or classic rustic feel to match the surrounding nature of your stay, here's a quick breakdown of what to consider when planning a home furnishing project!
What Room to Start With?
Just like moving out of a house and starting with packing up one room at a time, apply the same principle to furnishing your home! That way, your energy isn't spent worrying about the details of one room while you're simultaneously tackling another. If furnishing your home is a family affair, focus on one of the communal spaces to start, such as the living room, dining room, or basement area. Then, branch out to the individualized bedroom spaces and accessorize throughout the home!
If you're coming to Paramount Furniture to find your furnishings, take pictures of your select rooms so we can help you visualize our inventory in your space!
What Furniture to Choose?
This decision will be based on your individual needs in your cabin or mountain home. Do you have a piece of furniture you want to base your entire space on? Need to replace a bedframe or outdated couch? Starting completely from scratch? It's up to your discernment! This is also where sizing and dimensions matter most – you don't want to buy furniture that won't fit or is dwarfed by other pieces. That being said, our experts at Paramount will help you make the best decision for your furnishing needs.
For a unified look throughout the space, consider selecting a set of furniture with the same finish, color, or design. Here at Paramount, bedroom sets are a popular section of our inventory, since customers knock out bedframes, headboards, nightstands, dressers, and complimentary accessories all in one go! Not to mention mattresses, bedding, and more.
The Paramount Furniture Way of Furnishing
At Paramount Furniture, don't worry about not having enough space in your car or rental truck to get your furnishings to their destination. If your mountain home is in the Mammoth Lakes region, we offer weekly deliveries at no additional charge! If not in Mammoth Lakes, we'll help you plan for a smooth transportation process. We've been in the furniture game for over 60 years!

Contact us today to start your next rustic furnishing project!

Tags: blog, furnishing, paramount furniture


Categorised in: Uncategorized

This post was written by admin