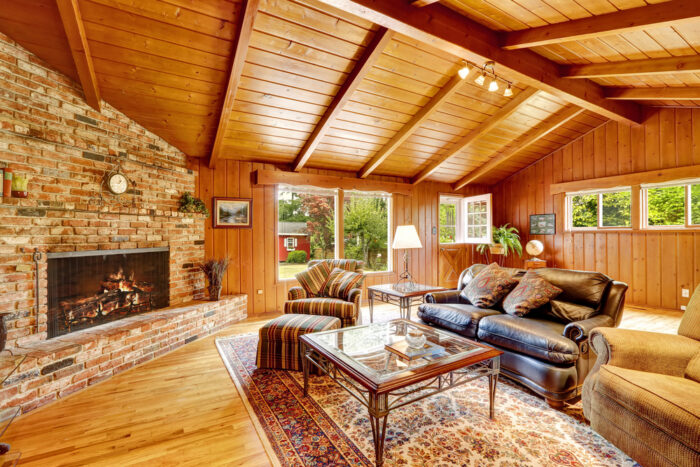 May 19, 2023 3:10 pm
Choosing the Right Furniture for Your Mountain Home
Furnishing a mountain home can be one of the most stressful yet exciting parts of home living! Whether it's your first time or you've had a couple of rounds of redecorating before, the process is all about finding pieces that fit your individual style, your lifestyle, and your budget. Keep reading for what to keep in mind when choosing furniture for your home!
The Floorplan of Your Home
One of the most important things to take into consideration is the size of your home AND the spaces you are redecorating within. If you're planning on furnishing your living area, think about how many guests the space comfortably accommodates and how spaces will be utilized – will they be lounging? Reading? Watching television? Playing games? Sharing rooms for sleeping? Trust us, there's a perfect piece of furniture out there that caters to the size and guest limit of your home, from a recliner to a large sectional sofa, down to a quality bunk bed. It takes a bit of imagination and plenty of reference photos, but will yield great results!
The Amenities of Your Home
Does your mountain home come with a fireplace? Are you mounting a television? Do you want seating close to natural light? Do you have an empty dining area in need of a table and chairs? These are a handful of questions to ask while furnishing. Take advantage of the amenities the home came with AND those you plan on adding along the way, and find furniture that compliments them!
The Design of Your Home
Think about the architectural style of your home and its infrastructure – what materials were used for framing and flooring? What shades of wood are most prominent throughout? With these characteristics in mind, you'll have a guiding point toward non-clashing, stand-out furniture that brings out the best of the home. It's vital to consider the foundations of your home's design to have a well-rounded vision for furnishing. Likewise, to plan the layout of your desired pieces with functionality, style, and comfort in mind for everyone.
Ready to get started? Reach out to Paramount Furniture today for the personalized consultation you need for your home furnishing projects. We serve Southern California and Mammoth Lakes!
Categorised in: Uncategorized
This post was written by admin