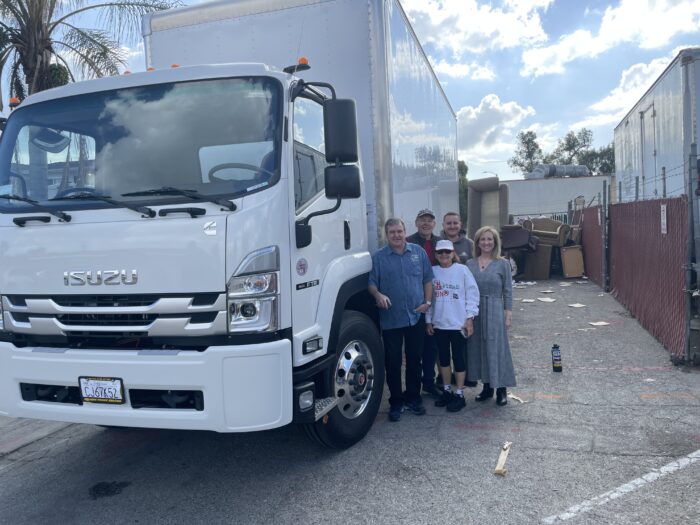 December 30, 2022 12:00 pm
The Big News!
We have amazing news this season here at Paramount… our brand-new furniture truck has arrived! A plan two years in the making, our truck is now at home at our location in Paramount, CA. After 500,000 miles, 18 years of use, and California CARB laws, the old furniture truck has been retired to make room for the grand voyages of the new. We are so excited about all that's to come with this new addition to the Paramount Furniture business!
The Importance of the Paramount Furniture Truck
On the outside, the initiation of a new truck may appear like an everyday thing for a business. However, within the inner circle of our family-run business and our customers, the Paramount Truck is an integral aspect of our operations. With weekly deliveries up to the beloved mountains of Mammoth Lakes, consisting of 6+ hour commutes and over 600 miles covered there and back, you can imagine our excitement with the welcoming of a brand new truck that can take on California's traffic and terrain!
What To Expect in the New Year
In 2023, Paramount Furniture will continue to make no-charge deliveries to Mammoth and around our Southern California home base with our owner Jim Stevens still at the steering wheel! Our new furniture truck will get its new custom paint job after the first of the year and has already made its maiden voyage to the snowy slopes of Mammoth.

From the Stevens family here at Paramount Furniture, we wish you a Happy New Year! We'll see you on the road!

Tags: blog, paramount furniture


Categorised in: Uncategorized

This post was written by admin